Bangkok's Land Office
Buying a Condo in Thailand is stressful to say the least especially for a foreigner living and working in Thailand. If you're like me, and like to do things on your own, you find out quickly you can not completely do it yourself, mostly due to the language barrier. Finding a Condo is difficult enough. The new condominiums are nice but way too small for my liking. I wanted more space for my money and looked for a condo that was a bit older, pre-owned and recently renovated. I finally found what I was interested in and the process began.
One requirement is the condo building needs to be over 51 percent Thai owned and verify ownership. You have to ask about the percentage Thai and take their word for it, but this is verified by the land office. You can have a lawyer perform a deed search and verify Thai occupancy, for a fee of course. I did not, of course, adding to my stress.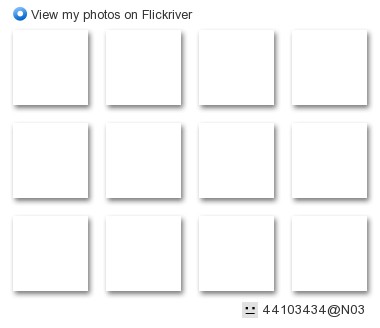 Of course, initially there is some negotiation on price and who will pay the required real estate taxes. Once that is done, an agreement is written up and may include a down payment and other things you may negotiate and signed by both parties. I did this without a lawyer, which is risky I know but I like it that way. I learned more about the process but the transaction was probably more stressful in the final stages.
As a foreigner in Thailand you need proof of where your money comes from. As I live and work here, I needed a letter from the bank documenting source of the money. In my case, it was quite straight forward for I have a permanent job with valid work permit in Thailand.
On the day of the transfer, yes I woke quite nervous. And finding the clerks at the land office only speaks Thai didn't help. I needed to sign at least 25 papers all in Thai and I had a friend tell me quickly what I was signing, needless to say very stressful. In the end, I walked away with my title deed in hand and all went well.
After I left the land office I went straight to the local electric company to have my name placed on their account. Then off to have my name added to the phone line. A few more stops to change my address all in different parts of the city and it took the greater part of the day.
I had broken down at one point and asked advice from a friend who practises law in Thailand. His informal advice went like this:
The transaction should be straightforward and requires the following paperwork from both vendor and purchaser:
Purchaser:


1. Bank certificate showing proof of source of fund used in the purchase of the condominium. You may need to consult with your bank to obtain this document. It is a prescribed form of general commercial banks.

2. Passport

3. Workpermit
Vendor:


1. Title deed to be transferred to you. You may need to carefully verify that the owner/ developer actually has legal ownership over the property. This is a due diligence matter.


2. A certificate issued by the project owner/ developer to certify that the foreign holding percentage in the project has not yet exceeded 49 percent. This is a critical evidence to be required from the vendor as no ownership can be transferred to you should the foreign limit in the project has already exceeded 49 percent as prescribed under the Land Code.
I hope this helps people who want to buy their own space in Thailand. It really is a great place to visit and a wonderful place to live.
Words to live by: (I saw this quote on my travels today and in seemed appropriate)
"I learned that courage was not the absence of fear but the triumph over it. The brave man is not he that does not feel afraid, but he who conquers that fear." Nelson Mandela
I wrote this blog almost entirely while I was waiting in the various lines during this experience. It kept me sane during the experience.